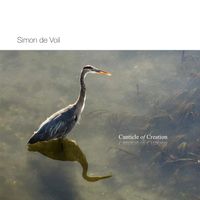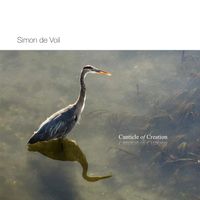 The words for this song come from Christine Valters Paintner's poem 'St. Gobnait and the Place of Her Resurrection'
Lyrics
POEM: St. Gobnait and the Place of Her Resurrection
[by Christine Valters Paintner]
 
On the tiny limestone island
an angel buzzes to Gobnait
in a dream, disrupts her plans,
sends her in search of nine white deer.
 
She wanders for miles across 
sea and land until at last 
they appear and rather than 
running toward them
 
she falls gently to wet ground,
sits in silence as light crawls across sky,
lets their long legs approach 
and their soft, curious noses surround her.
 
Breathing slowly, she slides back 
onto grass and clover and knows 
nothing surpasses this moment, 
a heaven of hooves and dew.
 
Is there a place for each of us, 
where we no longer yearn to be elsewhere?
Where our work is to simply soften,
wait, and pay close attention?
 
She smiles as bees gather eagerly 
around her too, wings humming softly 
as they collect essence of wildflowers, 
transmuting labor into gold.